All kinds of standard bikes are capable of travelling. Sport bikes to scooters, all types are ideal, but what matter is your need. The terrain in which you are travelling mostly decides which bike is suitable for your ride. Know your riding details and plan accordingly. It is essential for the right comfort and features for your touring bike. This will ensure a smooth and safe ride.
The ideal touring bikes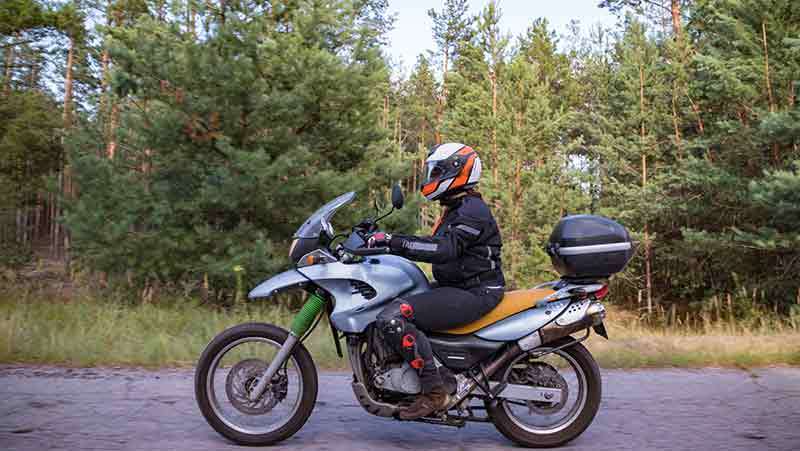 Examples- Triumph Rocket III Touring, Honda Goldwing, Yamaha Venture, Harley-Davidson Ultra Classic, BMW K1600GT/L
These bikes the ideal tourers and are also known as dressers. Long-distance trips on these bikes can be very smooth and comfortable. From GPS navigator screens, Bluetooth, audio systems to powerful brakes and comfortable seats- they have it all.
These are super comfortable and give a luxurious feel. These are ideal for even the tough terrains. However, on the flip side, they are heavy and huge and not as fast as the sports bike. They are also very expensive. Consider renting or buying an old one, if you are tight on budget.
Sports bikes
Examples- Triumph Trophy, Kawasaki Concours, Yamaha FJR1300, Honda ST1300, Ducati ST or Multistrada.
Sportbikes are also the favourite among the people going on frequent long tours. They are powerful and tough. Speed is the most attractive feature of them all. They have many features including GPS, ABS, windscreens and a lot more, which make it ideal for touring.
They are smooth and well-equipped with the necessary technology. They also look stylish and come in a variety of models. However, these bikes too are expensive.
Standard models
Examples- Harley-Davidson Sportster, Ducati Monster, Honda CB1100, Kawasaki Versys, Triumph Bonneville, Yamaha SR400, Suzuki SV650.
These bikes are in a variety of range and were most famous in the 1970s. However, finding these models can be a difficult task. You can find such models in the used bikes market. Riding these bikes gives a classic feel.
Their simple styling is what makes them ideal. One can always find scope for modifications. These models are less expensive than luxury and sports bikes. On the flip side, these are loaded with the latest technology and are not that stylish look wise.
Dirt Bikes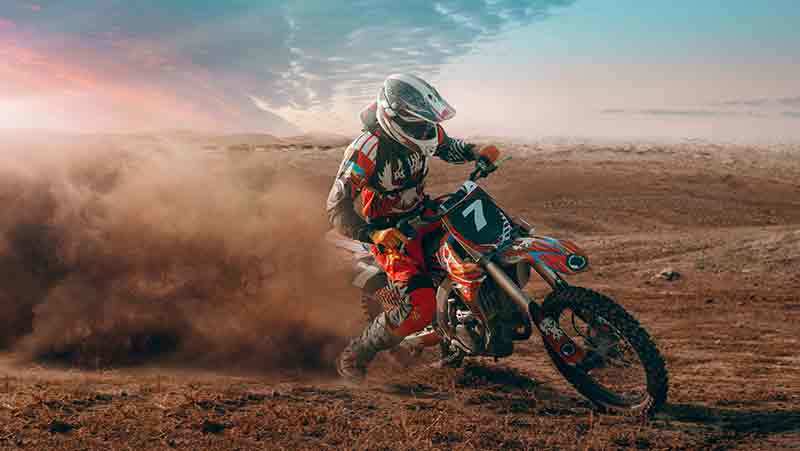 Examples- Honda CRF450, Yamaha YZF450
Considering riding in a different terrain? Then dirt bikes must be on your list. They have powerful motors, are lightweight and ideal for off-road terrains.
These are inexpensive and fun to ride. However, these cannot be used for riding on the street.
Tips that can make your journey safer
Motorcycle trips are exciting and thrilling. However, it is essential to know that riding through tough terrains is much more difficult than city motorcycling. A long-distance motorcycle trip can be rejuvenating to the soul, but you must also take care of your safety. Here are some tips for a safe and sound motorcycle trip.
Ensure that your bike is comfortable
For a long ride, you can modify it accordingly to make it more comfortable. You can add a comfortable seat and guards, modify the handlebar and also add features that make your journey comfortable.
Know what and what not to pack
Choose bags that do not take a lot of space. You go for saddlebags and harness at the back of your bikes. Carry all the necessary medicines. Consider compact packing- carry sachets instead of bottles. Make sure your bag is as light as possible. Rolling your clothes instead of folding them can save you up on some space. Also never overpack. You can buy your ideal travel bag from a wide range available online.
Wear the right clothes
Consider wearing the ideal biker costume when going on long rides- ankle boots, jacket, full helmet, riding pants are a must. Carry knee and elbow guards for your protection. This might feel heavy but is necessary for your safety. Keep the temperatures and weather conditions in mind.
Be an expert navigator
Ok, we get it. Not everyone can be an expert navigator but try to be one. Carry the print-out of the map. Take screenshots of the route and never hesitate to ask for help from the locals.
Drink enough water
Do not skip drinking water only because you will start to pee. Staying hydrated is essential for any rider. Carry enough water supply for yourself. Try and drink water at every stop.
Take enough breaks and eat light
Start with a light breakfast and carry small food items with you. Heavy food might make you feel sleepy. Take enough breaks along the ride. The number of stops should be decided according to the terrain.
Know the elements of your bike
It is important to the basic mechanics of the bike. Riding on long routes can bring any condition in front of you. It is better to be prepared for such situations. Ask for your mechanic for some toolkits.
Motivation is key
It becomes crucial to stay motivated and excited through your journey. There might be unexpected and extreme weather conditions. Be prepared for any of such situations to arise. Keep your spirits up even if you fall.